The Oncology Nursing Certification Corporation (ONCC) is excited to announce the launch of its new website and updated branding, featuring vibrant colors and a new tagline, "Credibility. Contribution. Care."  
The new website offers a user-friendly experience for nurses seeking certification in oncology nursing. The site features improved navigation, an inviting new presentation, and streamlined information and resources to make it easy to find the tools and materials for nurses specializing in oncology care.
"We are thrilled to launch our new website and updated branding," said Tony Ellis, executive director of ONCC. "Our goal was to create a modern, dynamic online experience that better tells the story of the certified oncology nurse while reflecting ONCC's commitment to excellence in oncology nursing certification."
The updated branding features a lively and colorful palette designed with the cancer ecosystem in mind and how each color is associated with a different type of cancer. The new tagline, "Credibility. Contribution. Care." speaks to ONCC's mission to ensure nurses are well-prepared to provide the highest level of care to patients with cancer.
Image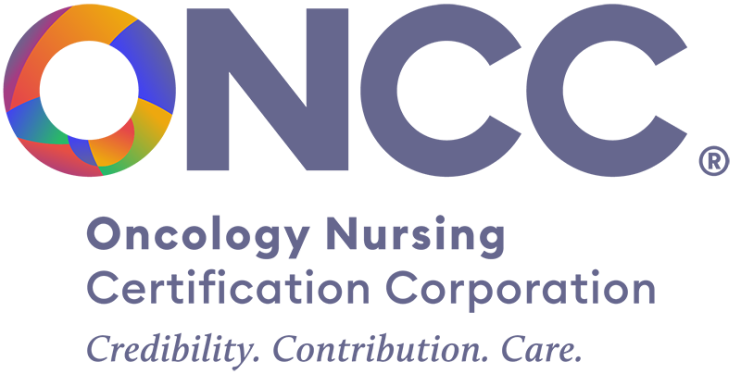 We believe that our new branding truly embodies the dedication and professionalism of oncology nurses. We hope it inspires and motivates nurses to continue to pursue excellence in their practice.