Certification Test Registration Manual
This includes general test information, eligibility criteria, certification policies, and information about the test administration.
Image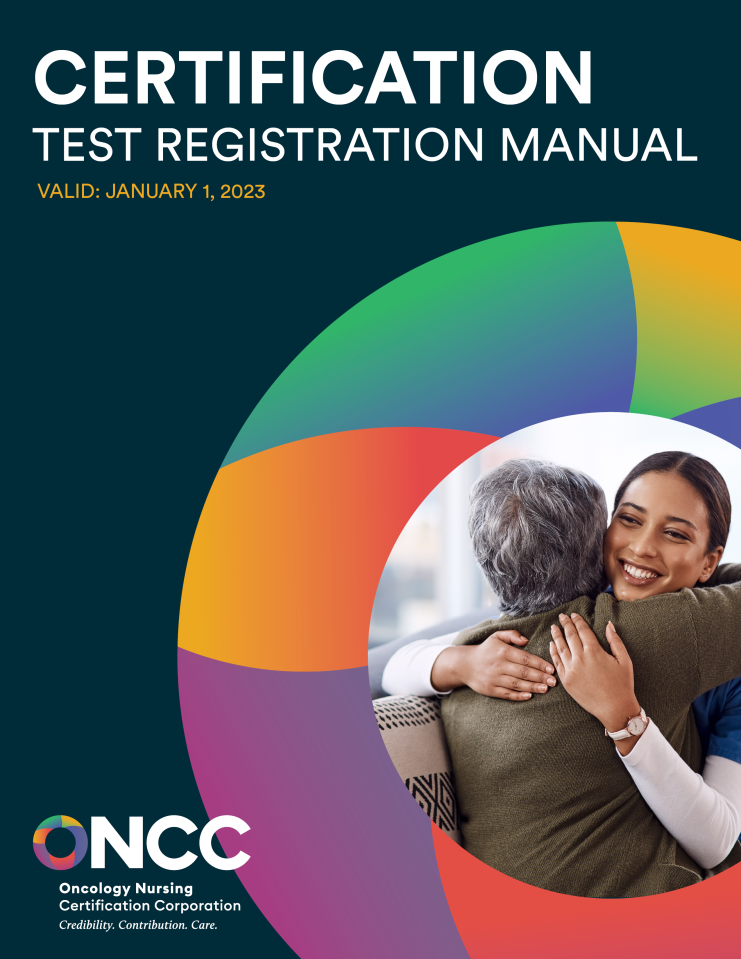 2023 ONCC Test References
The test references identify the resources used to develop items on each test.
Sample Test Items
These are representative of actual exam content, difficulty level, and format. The answer key follows the set of questions.
Free Practice Test
ONCC Practice Tests can help you become more comfortable with the type of items you can expect to find on an actual ONCC certification examination. There's one free Practice Test for each ONCC exam.
It is critical that we educate patients that oncology nursing is a subspecialty that requires knowledge and expertise. Certification is one way of demonstrating this.
SUZANNE MAHON, RN, AOCN®, AGN-BC, FAAN