Get Started
Enroll in the ONCC FreeTake® Program and your nurses can take an oncology certification test up to two times, and you only pay when they pass. ONCC FreeTake® can be used for all ONCC examinations (OCN®, AOCNP®, CBCN®, CPHON®, BMTCN®).
Here's how it works:
 Your institution applies to participate in ONCC FreeTake

 You agree to provide at least 10 ONCC test candidates during a 12-month agreement period. (Note: health systems with multiple sites may be asked to commit to a higher minimum number of candidates depending on their size)

 You distribute special codes to eligible staff to apply online. (This allows nurses to apply without payment.)

 The nurse applies and takes the test. If the nurse passes, you are invoiced for the test fee. If the nurse doesn't pass, she/he can apply to retake the test one time within 12 months.

 If the nurse passes on the second attempt, you pay the test fee. If the nurse doesn't pass, you don't pay (and neither does the nurse).
Enjoy the Benefits of ONCC FreeTake®:
Decrease nurses' test anxiety – nurses can retake the test one time for free

Remove the financial burden of paying a test fee up front – your institution is invoiced only if the nurse passes.

Eliminate cumbersome accounting processes for reimbursing individual nurses after they pass a test. 
FreeTake FAQs
No. A minimum of 10 candidates is required, but there is no limit on the number of nurses who may test from an institution. ONCC encourages robust participation!
If your institution does not provide the minimum number of candidates, ONCC will bill for the difference of the number of candidates provided by the institution. For example: if an institution only provides 6 candidates during an agreement period, the institution will be billed for four tests at the end of an agreement period.
Any combination of test candidates can be used to meet the candidate minimum. An institution may submit a mix of test applicants. For example: an institution may have 6 OCN® applicants, 5 BMTCN® applicants, and 4 AOCNP® applicants, etc.
No, ONCC can only invoice the employer.  
ONCC FreeTake was created as an employer program to increase institutional support for nursing certification, and to remove some of the common barriers to certification. Many oncology nurses have cited a lack of employer support as a reason for not pursuing certification.   
No. ONCC FreeTake applies only to ONCC certification examinations. The Chemotherapy/Immunotherapy Certificate Program is not a certification program. It is an educational program that awards a certificate of added qualification for successful completion of the program requirements.
This is not limited to first-time applicants – it is for test candidates. That includes nurses who have allowed certification to lapse in the past.
Test candidates are permitted to test one time per 90-day eligibility period. Each testing attempt requires a new application. Candidates may use the same continuing education as for the initial test attempt, as long as it was obtained within 3 years (36 months) of the retake application.
Obtain a new FreeTake code from your employer prior to applying for the retake. The FreeTake code must be entered in the payment section. 
Candidates can apply for the retest after their initial 90-day eligibility period has expired by going to https://www.oncc.org and select "Login".  After logging in, select "My Account," then select "Apply for Certification" from the dashboard.
Note: ONCC FreeTake is an institutional program created to help employers support certification of their staff. It reduces two common barriers to certification experienced by nurses: fear of failure and payment of the test fee. Because this is an institutional program, ONCC will only bill the participating institution for test fees. Institutions that will require nurses to pay the test fee to their organization, either before or after testing, should not apply to participate.
---
Thank you for your FreeTake Program. This is what will make the difference for many of our nurses to now go on for certification!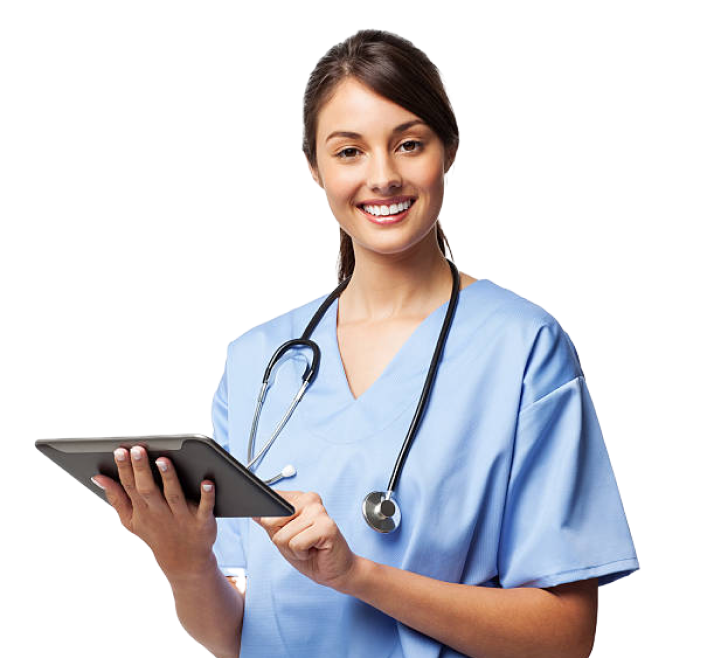 ONCC FreeTake Policies
Test Candidates testing through the ONCC FreeTake Program must adhere to all ONCC policies. The institution must follow the rules set forth in the ONCC FreeTake Letter of Agreement. Please note, this list of policies is not all inclusive.
Pass Rate
The organization must have a 60% pass rate to sign on to a new contract the following year.
Transfers
Individuals who wish to transfer to a later test date within the institution's agreement period must submit a transfer form (found at www.oncc.org/testing-and-renewal) and pay the $100 transfer fee.
If a candidate transfers to a date beyond the FreeTake agreement period, they must pay the test fee and the transfer fee before he/she can test.No transfers are permitted on the second test attempt
No-Show Test Candidate (Absent Penalty)
If a test candidate fails to show for a scheduled test appointment, they will be granted an absent penalty, and it will count as one of the two test attempts.
If a test candidate fails to show for a second test attempt, the candidate will have no further test attempts under the FreeTake agreement.
ATT (Authorization to Test) Expired
If a test candidate allows their ATT to expire without making a test appointment, it will count as one of the test attempts.
If a test candidate allows their ATT to expire without making a test appointment on the second attempt, the candidate will have no further test attempts under the FreeTake agreement.
Attempts
Each test candidate is granted up to two attempts through the FreeTake Program.
What counts as an attempt?
Passing the test
Failing the test
Not showing up for a test appointment
Not cancelling a test appointment
Not making a test appointment (allowing the ATT to expire)
Notice of Candidates Who are No Longer Approved to Test
Institutions should notify ONCC immediately if a candidate is no longer approved to test (e.g., candidate leaves institution). If the institution does not inform ONCC an individual is no longer approved to test and the candidate passes the test, the institution must pay the test fee.
Contact us.
Email freetake@oncc.org or Call
877.769.ONCC (US and Canada only)
+1 412.859.6104 (International)